Let's face it – not every haircut suits not every face type. And when speaking about face types for men and women, the most oddly shaped is usually the round face – but also the one that allows the creativity to take over and be stylized with a variety of hairstyles.
The most popular medium length hairstyles are undoubtedly the bobs with longer front tresses and layered cuts. With a wide array of styling options and an amazing synergy with a round face, the popular bobs are in line with the current hair trends for women.
But what should you be looking for when going for the best medium length hairstyles for your round face?
Basically, the best hair length for round faces is up to the shoulders or a bit longer, simply because this hairstyle makes a round face longer and transforms the 'circle' face shape into a 'cylinder' face shape, giving it a special appeal and beauty.
If you want to utilize textured edges for your round face hairstyle, this is a great choice – simply because that it features a unique look in which the forehead may be covered with asymmetric bangs or rather be open.
The art of medium length haircuts for round faces really looks fantastic on women and girls regardless of their age. The hairstyle is both unique, popular and modern and can be worn with formal and informal clothing options, making the face thinner and adding up to the style and beauty of a modern woman.
A thing you should be careful with when going for one of the medium length hairstyle for a round face are the curls on medium lengths. Speaking of which, in many times the curls can be overly voluminous and therefore broaden your round face unfavorably. To prevent this from happening, make sure that your curls are not too fluffy and your hair is teased at the roots.
Want to get inspired with the best medium length styles for round faces?
Today, we present you the sleekest, most unique and modern medium length hairstyles for a round face . Start practicing these looks and look like a real beauty – in every situation, from the office to the dance floor!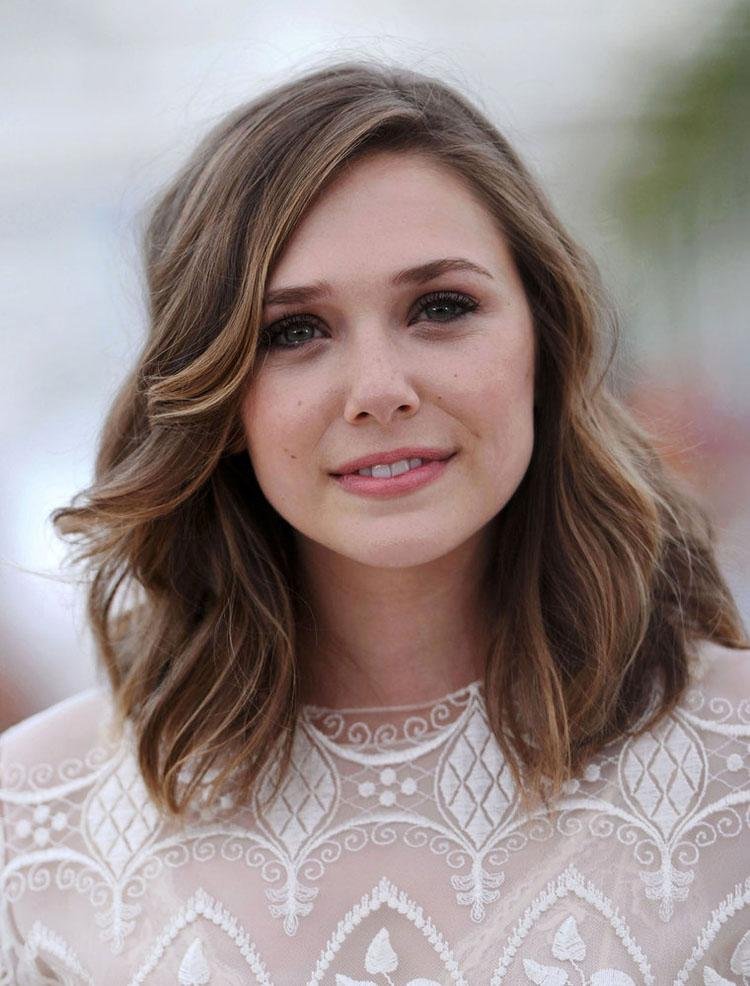 25 Beautiful Medium Length Haircuts For Round Faces
was last modified:
June 6th, 2016
by