If you haven't heard the news, weddings can be quite an expensive affair.
Everything totals up, and before long you have spent tens of thousands on your big day.
Today's article is all about how you can get the most out of your flowers, without blowing your budget in one go. As strange as it might seem, costs in relation to flowers can add up, which is why we are big advocates of the DIY approach.
Following on from the above, here are some of the best tips to help you out in this regard.
Make sure you cut your flower stems at a 45-degree angle
We first learned this tip when we bought a bouquet from Avas Flowers last year. The flowers that came through the door had these stems cut at a 45-angle, and a quick look at the Avas Flowers website and Pinterest channel revealed the same.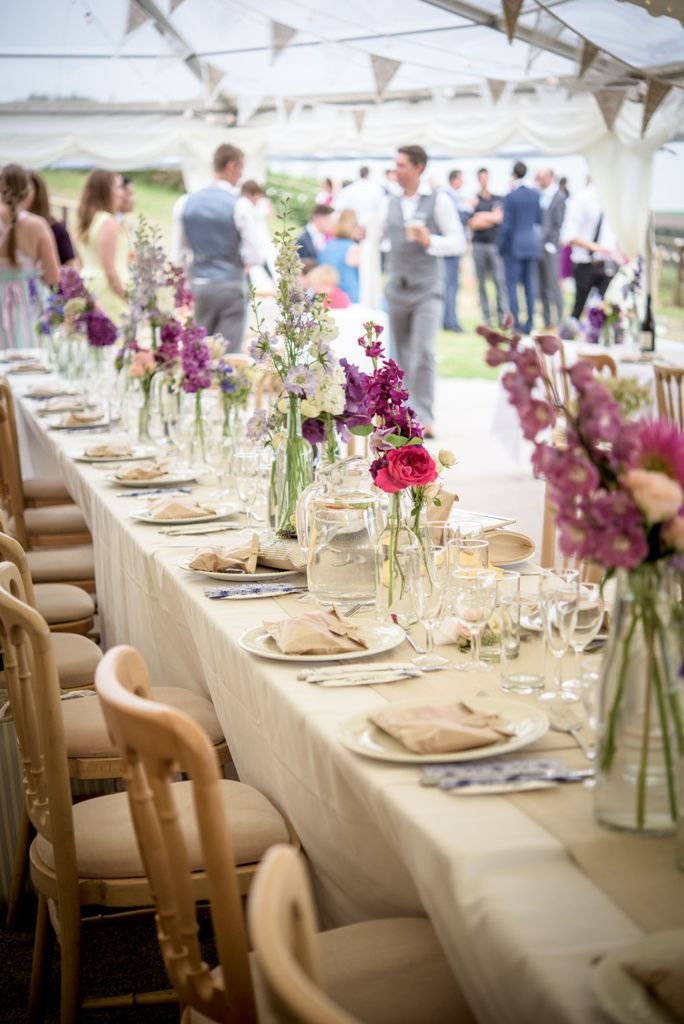 It led us to question just why this practice had come into place. As it turns out, it's all in the bid of keeping your flowers as fresh as possible. Apparently, cutting your flowers this way means that they absorb more water and as such, stay fresher for longer. If you are opting for the DIY option with your wedding, this is obviously of paramount importance. You can't buy the flowers on the day, so keeping them as fresh for as long as possible is crucial.
Use succulents that AREN'T in potting soil
If you have conducted any sort of research on your wedding flowers, you'll know all about succulents.
There are most definitely right and wrong versions of succulents though. If you opt for a succulent that is potted, you are asking for trouble. Unless you are a qualified florist (which we are pretty sure you aren't), then these prove very difficult to manipulate. Instead, get ones that aren't potted, and you'll find it so much easier to arrange your table decorations.
Don't be afraid of going unnatural with succulents
We've just touched upon the topic of succulents, but in truth it deserves another tip. As we've already said, these can make the difference when it comes to your DIY wedding flowers attempt.
So, what's next on the agenda? Adding a degree of unnatural design to them. Some florists might scream at the thought but believe us, it looks incredible. Take some gold spray and carefully apply it to the succulents. Of course, it doesn't have to be gold, and other colors are available.
Don't go overboard with this tip – you still want to retain some naturalism to your flowers. This just provides them with a tinge of sparkle.
Take advantage of wildflowers

In the interests of saving money, another quick hack is to turn to wildflowers. Granted, the effect isn't quite as strong as if you were using a bouquet that was purely of other flowers. However, it "fills out" the bunch and ultimately, makes it look a lot more substantial. Wildflowers happen to look pretty, don't cost the earth, and can be a quick problem-solver.
Don't make cuts with your roses
Roses are a popular wedding flower – and it's for very good reason. The problem that a lot of DIY florists have is that they don't know how to treat them. Their stems are riddled with thorns which naturally, don't really sit well with the whole idea of a wedding.
Resist the urge to remove these with your hands, and instead invest in the right tools. When we talk about investing, we're actually talking about buying a stem stripper for about $5. Use this to properly remove the thorns and it will be money well spent.
The DIY Guide to Wedding Flowers
was last modified:
January 28th, 2020
by